VNFA Tax Department
Please know that VNFA operates as a TEAM.
While anyone in our offices will be able to help you, our Tax Department staff is specifically trained to manage the tax filing season process. The VNFA Tax Department is a group of service specialists and CPAs who all work in direct communication with your financial advisor and supporting team. To contact the Tax Department, e-mail tax@valleynationalgroup.com.
Starting in early February, members of our Tax Department will be available in our Bethlehem headquarters on a rotating schedule, and remotely during normal business hours. Please let us know when you call to make an appointment for document delivery if you will need to speak with one of our tax professionals, or if we need to arrange for someone from your financial advisory service team to be available via phone or video conference.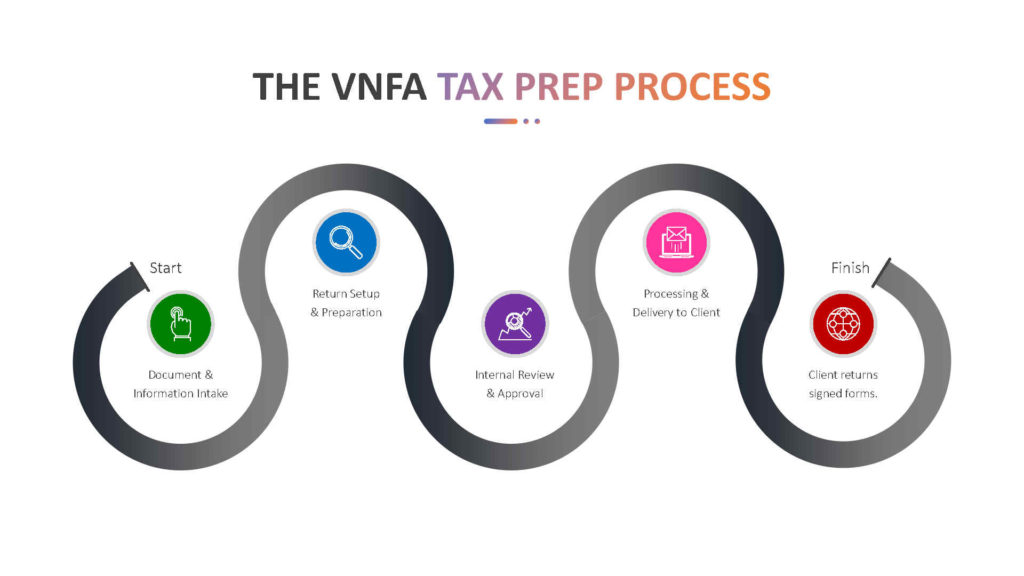 Our tax preparation process for clients is unchanged, and we encourage you to complete your Tax Questionnaire as soon as possible in advance of providing us with your complete package of supporting tax documents. Digital delivery is preferred as we maintain the safety of our team and clients as our #1 goal. Forms and instructions can be found on our website: valleynationalgroup.com/tax.